Extended hours, enhanced programs and more 'goodies' await Canadian players at Bay Mills Resort & Casino in Brimley.
Located about 30 minutes from the Sault Ste. Marie International Bridge, Bay Mills Resort & Casino offers exciting gaming, great dining, updated rooms, an RV park and championship golfing at the adjacent Wild Bluff Golf Course. And now, guests from north of the border can enjoy even more Canadian Days perks with enhanced rewards program every Sunday.
"We've added some components to make it better," says Bay Mills' Promotion Manager John Paul Lufkins. "Our Canadian customers are accustomed to Canadian Days being 10am-8pm. We've changed that – we're now running from 6am right up until 11:59pm. This allows our Canadian players more time to get over and get in. We've also added another layer of goodies and more qualifications for those who want to keep playing."
In addition to the extended hours, Canadian players have the opportunity to earn more points to use for free game play.
"In the past, they could come in and earn 25 points for ten dollars in free play. Now they can earn an additional 50 points and get an additional twenty dollars in free play. So, they can earn even more. That all plays together on the same day – Canadian Day Sunday." For more perks, guests can sign up at the Funcard Players Club and begin earning points immediately toward comp programs such as "Play & Stay", which offers new players the opportunity to earn points to be used for a free room or RV Park stay.
Guests returning to Bay Mills will notice some enhancements made throughout the property. Casino staff and maintenance crews were busy during the pandemic lockdown, using the downtime to complete upgrades inside and out including new siding, furnishings, bedding and more. "Our guests will find a lot of changes", says Lufkins. "They'll see a big difference as soon as they pull up. And inside, we've redecorated and refurnished a lot of the rooms." Sanitizing stations remain in place, and masks are available for guests upon request.
Staff has also been busy preparing for the re-opening of Wild Bluff Golf Course. Rated 4.5 stars by Golf Digest Magazine, Wild Bluff offers a challenging championship 18-hole course, double teed driving range, expansive chipping area, large putting green, Pro instruction & shop, and breathtaking lakeshore views. Weather permitting, the course is set to re-open by the end of May.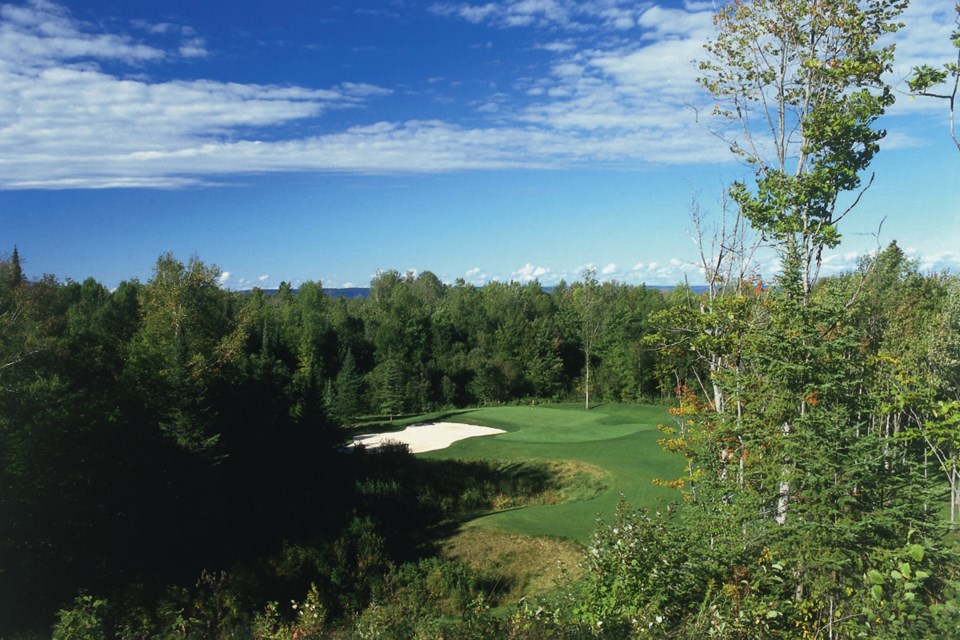 With both properties upgraded and enhanced programs in place, John Paul Lufkins shares the excitement that welcomes guests back to Bay Mills. "We are on our way back and hopefully this summer will be one to remember, with everybody coming back to normal and getting back to the relationships we've had with our friends across the border."
Bay Mills Resort & Casino is located at 11386 West Lakeshore Drive in Brimley, Michigan. Reach them at 888-422-9645 or find them online.