Sheri Ailing is hoping to have a big crowd of golfers out to the Tenth Annual Jim Ailing Memorial Golf Scramble. The tournament is in memory of her husband, who died just over ten years ago.
"Jim was head of security and surveillance at Kewadin Casino, so he was well known here," the energetic grandmother shared. "He liked to help others, by volunteering and donating to local charities, so when he passed away, I wanted to make sure he could continue to give and pay it forward. I came up with the golf scramble idea because we both loved to golf," she explained.
The scramble is Saturday July 29 at Tanglewood Marsh Golf Course in Sault Ste. Marie MI.
Sheri has been busy hustling for donations and getting the word out for the last several months. "I had printed and handed out over 470 flyers about the tournament. Many of those who donate each year knew Jim and most know who I am and what I want when I walk through the door with a flyer," she said. "I have over 130 donations, and over 100 bags put together for prizes and so on," she added.
This dynamic woman organizes and pulls off the tournament "pretty much all by myself," she said. "My daughter-in-law and granddaughter came over yesterday and I did put them to work, but I generally just do it myself. I usually put an extra couple of thousand kilometers on my car this time of year, with all the running around," she laughed.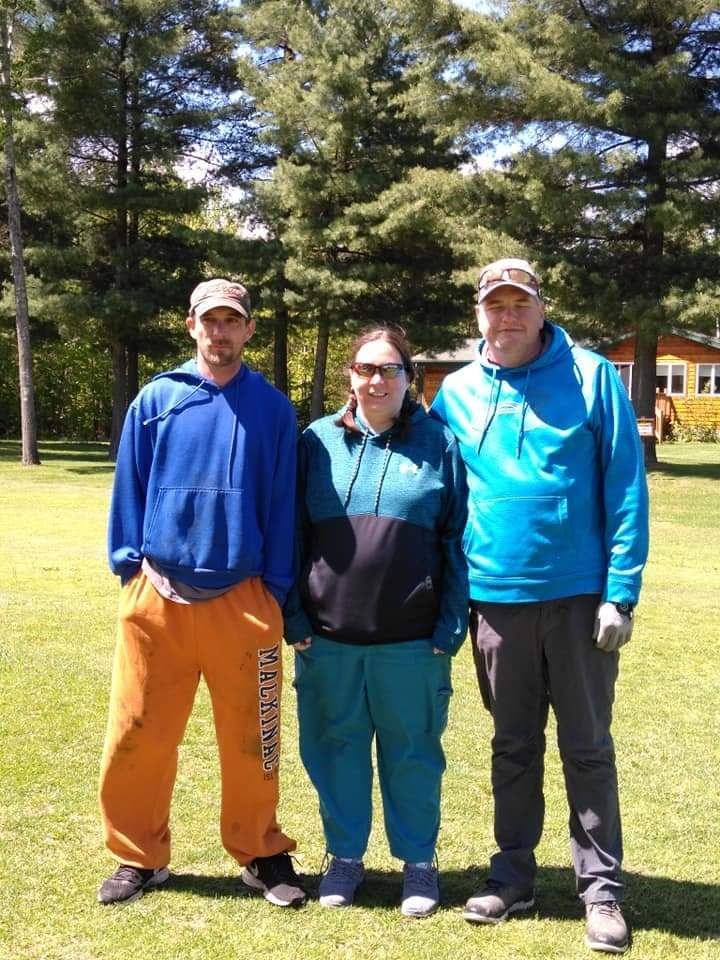 Proceeds from the scramble will be split between Hospice of the EUP and Road to Recovery, two local charities near and dear to Sheri and Jim's hearts. "Jim golfed in several leagues over the years. He played in several scrambles and tournaments to help support whatever the cause was," said Sheri.
"The proceeds from the 50/50 draw will go to Silent Hearts, in memory of our great-grandson Braxton, who was stillborn. Silent Hearts is a wonderful charity which helps those with that kind of grief," explained Sheri.
The Tenth Annual Jim Ailing Memorial Golf Scramble will take place on Saturday July 29, with registration at 9 a.m. and play beginning at 10 a.m. People can come and register on the day of, or, preferably, register early by calling Sheri at 906-203-5597 or emailing [email protected].
"It's four person teams playing best ball, and registration is $70 USD per person. That includes the golf, a cart, and a really good BBQ dinner," said Sheri. "There will be cash prizes for first, second, and third place, mulligans, putting, and chipping contests, and prizes for the closest to hole, longest drives, and longest putt. There will also be lots of raffles, door prizes, and of course the 50/50 draw," she explained.
"I would love to see a good turnout, and be able to donate a good sum of money to these important local organizations," she finished. "We have raised just under $18,000 for these charities over the last nine years, and I can't wait to present the cheques from this year. It's a lot of work but it keeps Jim's memory and giving legacy alive. That's important to me. Mostly, I just want everyone to have a good time and to support Hospice of the EUP and Road to Recovery. That would make Jim very happy."